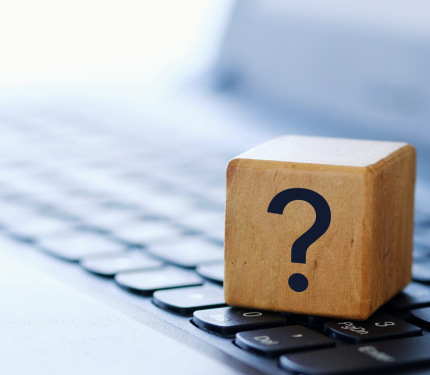 Frequently Asked Questions (FAQ)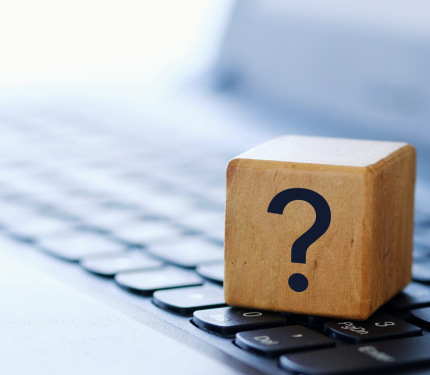 What is Vyn?

Vyntelligence is a smart video platform that has been developed to help businesses gain greater visibility and insights over their assets, people and operations, by empowering field engineers and customers to create smart video reports directly to an app or a web browser. Where the smart bit comes into play is that Vyn's artificial intelligence (AI) platform helps businesses efficiently interpret, analyse and act on its data recorded in the videos.

A mobile-first, digital form replacement: Replace lengthy forms and easily capture quality data in structured video notes – using your Android / iOS device.
Powered by Artificial Intelligence (AI): The power of Vyn is in the AI-driven engine that spots trends, urgent issues and customer satisfaction levels.
Designed for busy people: User-friendly, innovative SmartVideoNote technology designed to save time
What makes Vyntelligence especially effective in enabling the field workforce?

VYN stands for "video your notes". It's a highly effective, asynchronous, many-to-many means of communication. A field engineer, instead of filling in a checklist, can now take a short video which captures more information and communicates it more powerfully than could ever be achieved using pen and paper. Artificial intelligence then enables immediate decision making, using geolocation, operator ID, speech to text, computer vision, etc.

Example: Assets Audit Use-Case

A large Utility enterprise had to conduct a full assets audit for one of their worksites. They had to get a snapshot of assets "as is" in order to quantify the work needed to bring them up to standard and maintain them over the life of the contract. Vyntelligence greatly accelerated this process by enabling the team to simply take videos of the plant and point out the things that needed fixing, rather than having to go top-down, asset by asset, checklist by checklist.
How well does Vyn cope with regional accents?

Vyntelligence has been deployed nationwide in the UK and, so far, has been very good at coping with regional accents. The system uses machine learning to improve and adapt and has been used with other languages, including Chinese, French and Portuguese.
Can Vyn be used by customers to self-serve?

This use-case has really come to life this year because of Covid-19. Vyntelligence have deployed a brand-new set of capabilities to facilitate this. Vyn can now send a "magic link" to a customer which guides them through the process of recording the right video snippets, without needing to download the application.

This means the engineer can use the short customer video to analyse the best way to fix the problem and make sure the right person is sent to fix the problem first time, if necessary. As a result, one of Vyntelligence's customers has reduced field service visits by 32%.
Are there other customer related benefits?

Yes, for example, an energy services provider had a problem with carrying out pre-installation surveys for smart meters. Engineers would get to the site but then struggle to find or get to the meter. By using Vyntelligence they reduced the time taken to get the smart meters installed resulting in fewer failed visits and a higher level of customer satisfaction.
What about remote assets in rural areas where there is no phone signal?

The Vyn app works offline – you don't need connectivity at the work site. For example, boiler engineers working in homes without internet service can record their video notes and they will be uploaded as soon as they are back in connection with the internet. 
Vyn client enterprise systems integration
Does the Vyn product integrate with external applications and systems?

Vyn provides pre-integrations with many external applications and systems to help you connect your data. Vyn supports a simple REST based API to allow for seamless integration with most external applications and systems that support access based on Open API. Vyn Reference API documents the interface which can be used by you to integrate vyn into your workflows and systems. If your system is not supported by the built-in integration, like on-premises data sources, you can purchase our support services or work with our integration partners.

Please speak with our sales representatives to get an idea of what integration solution works best for your inhouse solution and outside applications and systems.
What are some categories of external applications and systems supported by Vyn?

Some categories of external applications and systems that can integrate with VYN include:

Third-Party Work Force Management Solutions
Third-Party Customer Relationship Management Solutions
Identity and Access Management System for Single Sign-On
Enterprise Reporting, BI and analytics platforms
Enterprise mobile apps
Which Third-Party Work Force Management Solutions I can integrate with?

Well-defined APIs are available for integration with different Third-party WFM solutions. Pre-integrations and reference implementations are available for

Salesforce
Microsoft Dynamics 365

If your WFM solution is not listed above e.g. IBM Maximo, ServiceNow, we are happy to support you directly with integration with our ecosystem of System Integration Partners. Please speak with one of our sales representative for further help.
Do you support Single Sign-On?

The Vyn Platform includes a powerful authentication configuration layer. Integrating with identity providers that support OAuth 2.0 / Open ID Connect is straightforward and supported out of the box. Supporting other authentication schemes (such as SAML) can also be considered.
Can I integrate the vyn mobile app with my own enterprise mobile app?

Vyn provides simple APIs (refer VYN Reference API for details) to launch the workflow from any other application in the form of a deep link. You can add a simple button in your enterprise mobile app or add this button to an email notification generated by your system. Tapping this button will launch the vyn app and automatically start the capture process for your desired workflow or use case.
How do I integrate with my reporting software and generate custom reports?

Every time a SmartVideoNotes (vyn) is published by a user, the vyn publish webhook API will be invoked which contains all relevant information about the newly recorded vyn in a JSON format. This information can be saved in the system of record (pre-integration available for many applications). The reporting software can now pick this additional data from your system of record and generate or extend any custom reports as needed.

This integration can be done by you, or alternatively, our System Integration partners can do this for you.
How do I integrate vyn data with BI and analytics platforms?

All data related to captured SmartVideoNotes (vyns) can (optionally) be exported to an AWS S3 bucket which is owned by you. This happens real time as vyns are published by users. This can then be integrated by you with your BI platforms, or alternatively, our System Integration partners can do this for you.
What is the typical implementation approach and timescale for Vyntelligence?

It typically takes around three elapsed weeks and about five to seven one-hour conversations to understand the current process and information flow sufficiently for Vyntelligence's data scientists and business analysts to create the initial storyboarded app (the storyboard is the set of prompts that guide the user through the use-case specific recording of their SmartVideoNotes).

The challenge is not the technology, it's getting access to the right people and having sufficient clarity on the business problem. The success factors are usually:

Leadership commitment and understanding of the business case from day one
Making sure the implementation is part of the business workflow (not a sideshow)
Measuring the right metrics – always looking for at least a 5x improvement
Using the customer success team to systematically bring people on to the system
Helping users accept they will give up parts of their old process. 
How will this technology evolve in the future?

The next phase will be to eliminate the need for humans to analyse the video by having AI prioritise the insights and actions. For example, identifying health and safety issues. 

The evolution of the technology will be hand-in-hand with the evolution of the field workforce. Indeed, it will play a key part in designing and planning the future workforce. For example, by eliminating the need for a first visit by an engineer (because the customer can provide that data via the app) you bring more junior engineers to the forefront and have them make decisions, augmented by the technology.